Personal Notes for JIRA
In some projects JIRA issues can be large, complicated and have a long life. In such issues you may need to review last comments to recall its context.
Using Personal Notes add-on you can store the "next step" that you need to do to move the issue.
Then you can see issues with personal notes in issue list. This way you can grasp context of each issue quickly and see the whole situation easily.
Your "next step" may be noticeable for you but absolutely useless for others, that's why it's private. If your note is important for others, it's better to use comment to share it.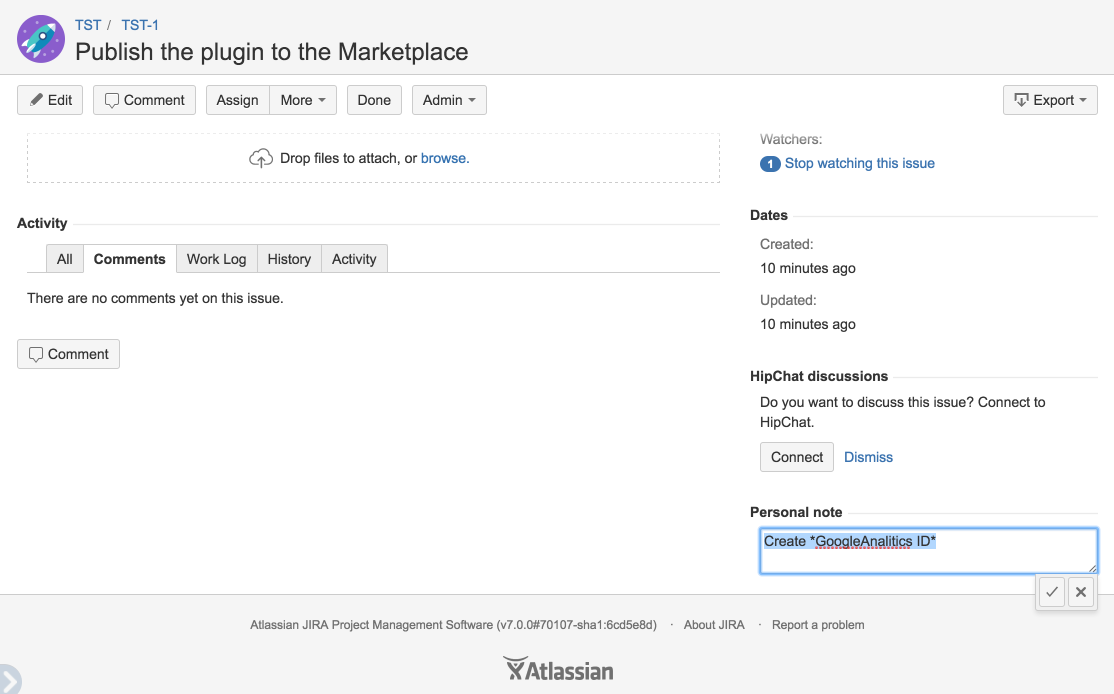 Add your private note on issue page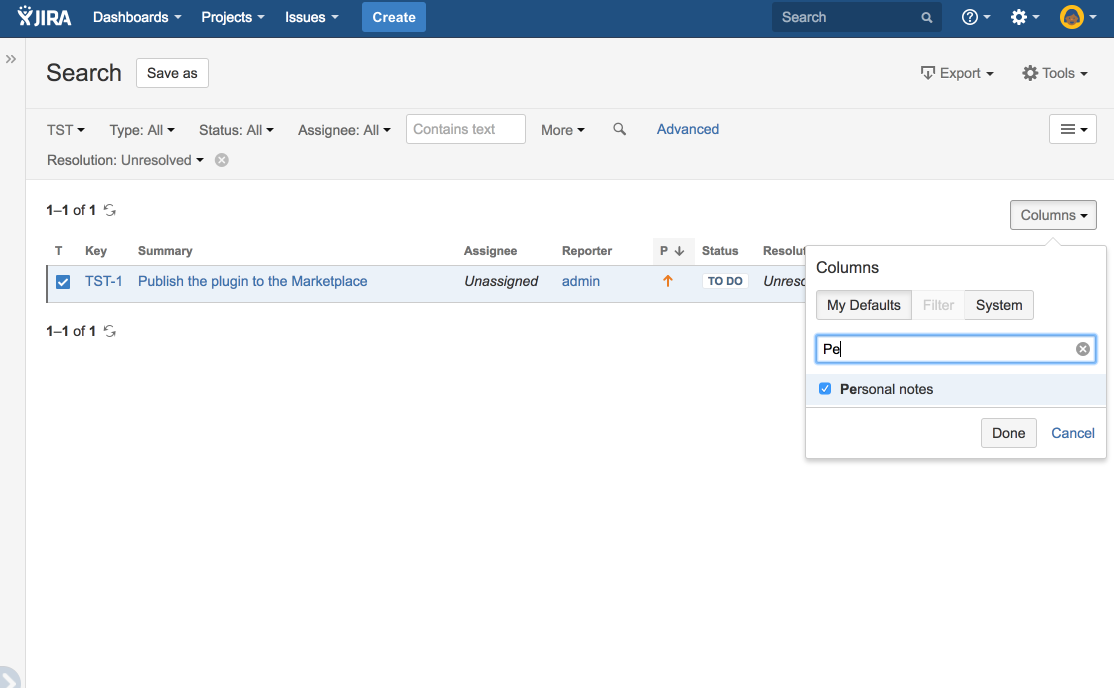 Add column to issue navigator. The column displays text of note and issue summary.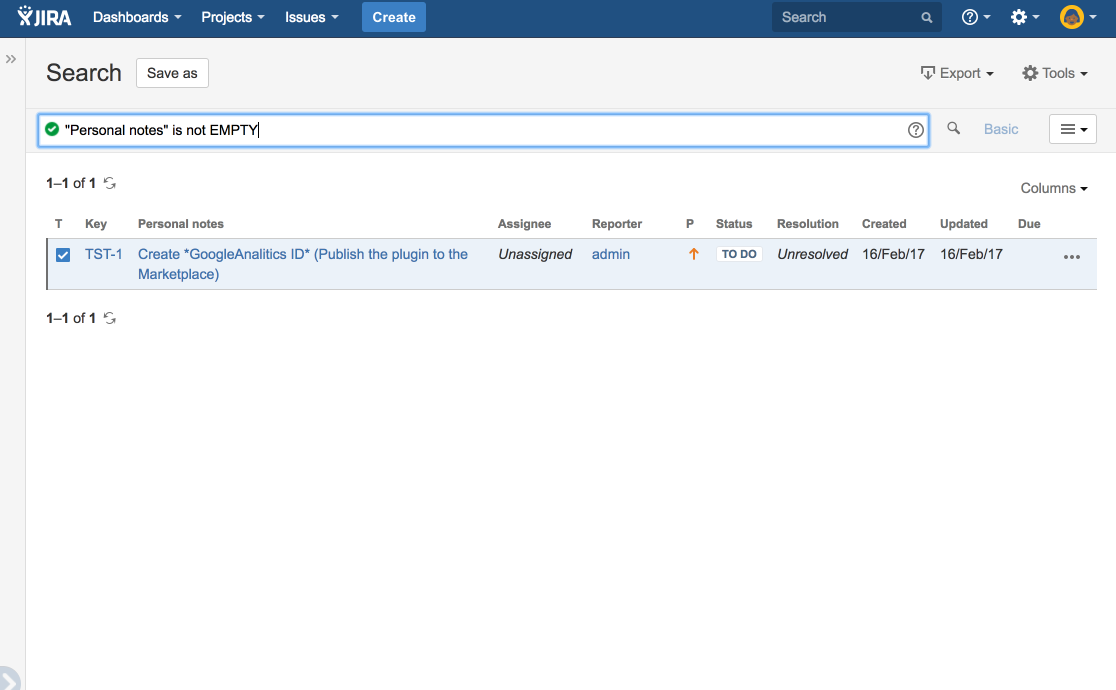 Private notes content is available for search in advanced mode.
Personal Due date
Since version 2.3.0 you can use personal due date in JQL queries.
Example of the query

  
    "Personal Due Date" >=  "2022-01-01" AND "Personal Due Date" <= "2022-09-01" order by "Personal Due Date" desc
  

Sorting by this field is supported as well: